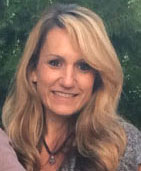 Jeanna Hughes prides herself on offering an enjoyable hair care experience to all her customers. She is not only an expert colorist and stylist, but feels that it is important to continually educate herself on the latest trends and techniques in her profession.
Her talents have been used by such high profile clients such as the San Diego Charger Girls and PATH (Parents for Addiction Treatment and Healing) Strut for Sobriety fashion show. Jeanna is also very involved in the Valley Center community and has been the VC Pop Warner Coach and Cheer Coordinator for 9 years.
---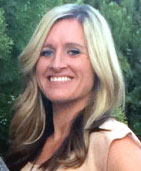 Melanie Morris has been a stylist/colorist for 10 years and has always had a passion for creativity and working with people. Certified in Dreamcatchers hair extensions and The Brazilian Blowout she always loves to test her abilities and talents to bring fresh new trends to her clients. One of her passions are updos for special occasions and the joy that comes with being a part of someone's special day. She considers all of her clients to be like family and enjoys the time she spends with each one in her chair. Melanie loves children and is very active in the community coaching soccer for 6 years.